At Larry H Miller Chrysler Jeep Dodge Ram Provo, we have specially trained employees that will replace your oil according to your vehicle's specific, factory requirements. Other oil change shops are not as precise as what you will find at our dealership.
Want to buy your oil changes in bulk? You're going to use them. Save money by purchasing them in bulk with our Prepaid Maintenance package which includes 3 oil changes, tire rotations, car washes, & multi-point inspections. Only $90 for conventional oil.
Air Filter Check
Fluid Checks
Vacuum
Washer Fluids Topped Off
Battery Check
Tire Tred Depth Check
Brake Check
Suspension Check
Tire Pressure Check
---
Frequently Asked Questions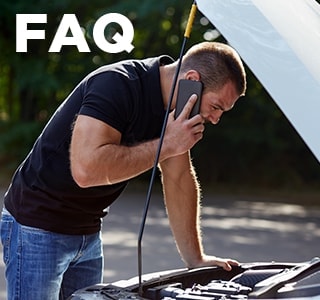 Q: Can I Change the Oil in My Car by Myself?
A: You can certainly change the oil in your own car. However, the real question is, "Should you?" Many people who change their own oil make mistakes - some minor and some major. For instance, we get customers that come in with engines that have TOO MUCH oil. This is a common mistake that could cause major problems down the road.
Q: Which type of oil should I get?
A: Most people choose the cheapest option - conventional oil. While this certainly isn't a bad choice, many manufacturers are making permanent switches to Synthetic Oil. It's a far superior oil that is better for your cars engine. Even if you've used conventional oil in the past, we recommend upgrading to synthetic oil.
Q: Is the maintenance package a good deal?
A: First, lets address conventional oil. Typically, an oil change can cost around $50. Multiply that by three and you're paying $150. Already, our $90 maintenance package GREAT deal. Not to mention that car washes typically cost $5-10 each. Add that to the typical oil change price and you're sitting at $180. We could go on, but you get the idea - this package is FANTASTIC!