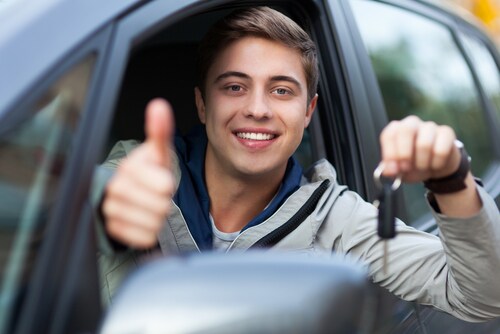 You've finally decided to get a new vehicle in Provo but aren't sure if you should buy or lease.  We understand that the decision can be tough if you don't know the facts or the differences between the two.  Buying a new car offers many benefits that leasing does not but there are also disadvantages to buying a new vehicle rather than leasing. Larry H. Miller Chrysler Jeep Dodge Ram of Provo wants to help you make the best decision as to whether or not you should buy or lease your new Truck, SUV or car. Whether you are coming from Provo, American Fork or Orem stop in and we will provide you with many different options here at Chrysler Jeep Dodge Ram of Provo that will fit your specific needs.
There are advantages to both buying as well as leasing, and much of how that applies to you really depends on your personal situation and driving preferences. Lease programs at Larry H. Miller Chrysler Jeep Dodge Ram give you freedom and flexibility to change, many times with a lower payment than if you were to purchase the same vehicle. Visit us to learn all of your options when it comes to leasing your next vehicle in Provo, American Fork,  Orem, Pleasant Grove, or Vernal. Read below to learn if leasing is the right choice for you. 
Advantages of Leasing - Why Lease?
Lower Monthly Payment. With a lease, you only pay for the car for the amount of time you actually use it. A lease payment on a 36-month lease will be less than a loan payment on a 36-month loan on the same vehicle. If you like to upgrade your vehicle every few years, leasing would be financially advantageous for you. Payments are typically lower and you don't have to worry about owing more than your vehicle is worth when it comes time to trade up.
New Car More Often. Leasing gives you the opportunity to upgrade your vehicle frequently. If you like to drive a new car every few years, this is a great option for you. A lease provides you with the latest in safety and technology features, and the latest in styles and trends. A lease allows you to drive a new car more often, without taking a financial hit.
Freedom of Choice. You have options at the end of a lease. When your lease is up, you don't have to worry about trying to sell or trade in your vehicle, many times at a financial loss since a vehicle is a depreciating asset. If you have fallen in love with your leased auto, you can purchase it at lease-end for the residual amount. Or, you can roll into another lease with the latest model. You can also simply return your lease and walk away, no strings.
Little or Zero Vehicle Maintenance. Most people like to lease for a term that coincides with the length of the manufacturers warranty, so that if something goes wrong with the vehicle the repairs are covered. Dodge covers you with a 3-yr 36k mile bumper to bumper warranty, and a 5-yr/100k mile limited powertrain warranty. And, because you're always driving a newer car, you usually don't have to worry about regular maintenance intervals that come with higher miles. Talk about worry-free!
Automatic Gap Coverage. Most leases automatically come with free gap coverage in the event your vehicle becomes totaled or stolen. Gap will pay off your loan in this situation even if your insurance won't cover the full loss. Just a little added protection for peace of mind.
Learn More About Leasing
Hours
Monday

09:00AM - 08:00PM

Tuesday

09:00AM - 08:00PM

Wednesday

09:00AM - 08:00PM

Thursday

09:00AM - 08:00PM

Friday

09:00AM - 08:00PM

Saturday

09:00AM - 08:00PM

Sunday

Closed