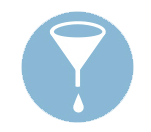 3 Oil Changes
Ensure your engine last longer, gets optimal gas mileage and runs smoothly.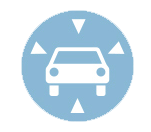 3 Multi-Point Inspections
Every visit to Chrysler Jeep Dodge Ram Provo service center a certified technician will of over your vehicle in detail to ensure there are not any surprises.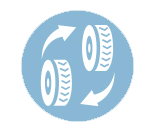 3 Tire Rotations 
Properly inflated and rotated tires mean more milers per gallon and less wear and tear.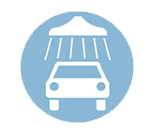 3 Car Washes
Maintain and preserve your vehicles finish, and help protect your investment.
Buying in bulk is nothing new. That's the logic behind a Total Care Auto Powered by Landcar Prepaid Maintenance Plan. 
At Chrysler, Jeep, Dodge, Ram Provo pay for necessary maintenance upfront and save money. Regularly maintained vehicles are safer, more reliable, and can make the difference between you being the person stranded on the side of the road and the person that stops to help them. 
If you sell your car, you can cancel your remaining plan, or better yet, transfer it to the new owner because a car that comes with prepaid maintenance can sell faster and for more money. When it comes to the maintenance of your vehicle, a dollar of prevention is truly worth a hundred dollars of cure. That's the value of Total Care Auto Powered by Landcar Prepaid Maintenance. Get everything above for only $90!
Learn More About Prepaid Maintenance
Find Our Service Department